Public tours of 41 Cooper Square, The Cooper Union's new academic building, are
finally
being offered. I frequently see tourists/visitors being denied entrance into the over-hyped building. Heck, they the guards don't even allow people to take pictures of the lobby. Of course, the following tours also explicitly say that "Photography is Prohibited," but I could probably help you get around that with a private tour. :D Then again, if they did allow you to take pictures, Thom Mayne's reputation (but more of Sciame's) would be ruined. When I have more time, details on how bad the building has fared after less than a year in operation will make your head spin.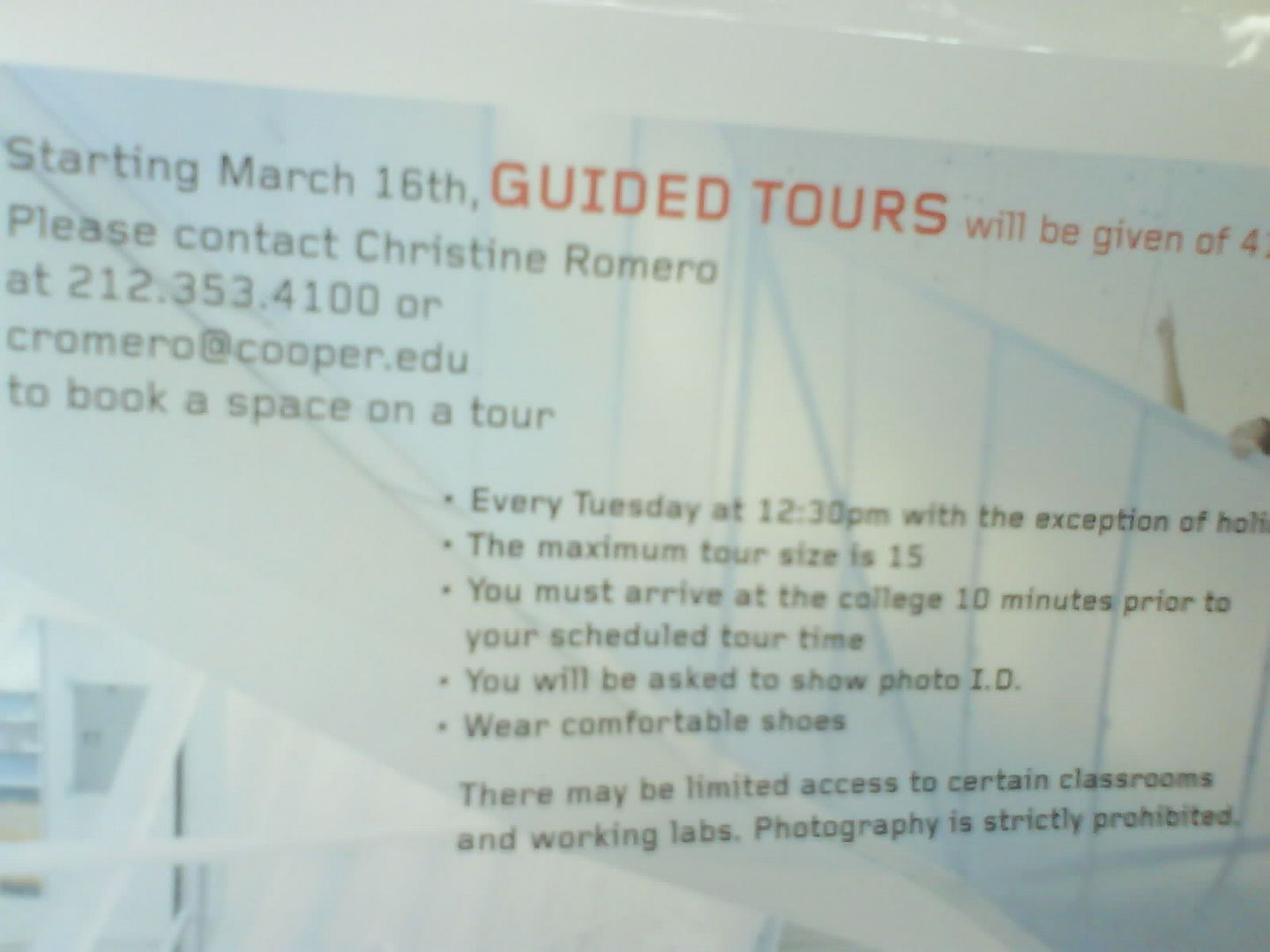 Verbatim:
"

Starting March 16th, GUIDED TOURS will be given of 41 Cooper Square.
Please contact Christine Romero at 212.353.4100 or cromero@cooper.edu to book a space on a tour.
-Every Tuesday at 12:30pm with the exception of holidays
-The maximum tour size is 15
-You must arrive at the college 10 minutes prior to your scheduled tour time
-You will be asked to show your I.D.
-Wear comfortable shoes
There may be limited access to certain classrooms and working labs. Photography is strictly prohibited."

Album of pictures
Post 201
Comment below! - and leave an ID/email to get replies