Congrats to New York City Mayor Mike Bloomberg for winning a third term. I hope that he will continue the progress he has made in the city as well as build on new ones. However, many pundits say that he will have a harder time getting things done due to an increased Democratic control in the City Council, as well as a much smaller margin of victory at the polls (see images).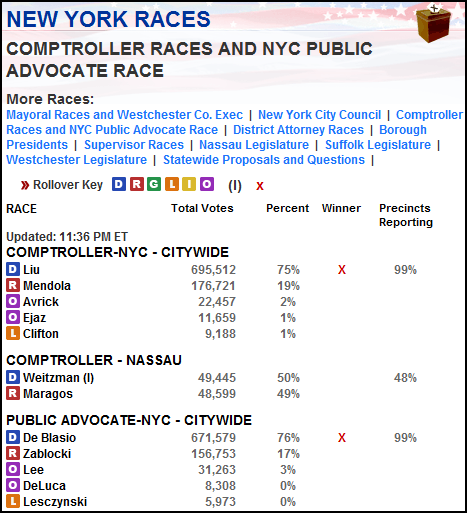 In addition, it has been one year since President Obama's historic election, and there is still plenty of work to be done, all hampered by the recession and the racism exuded by certain groups in the country. Let's hope for a better 3 years.
Best of luck to both men.
Post 198/206
Comment below! - and leave an ID/email to get replies